Comedian Margaret Cho's brand new album, "Cho Dependent", featuring comedy songs she collaborated on with Ben Lee, Tegan and Sara, Fiona Apple, Brendan Benson, Jon Brion, Ani DiFranco, Tommy Chong, Grant Lee Phillips, Rachael Yamagata, AC Newman, Patty Griffin and Andrew Bird.
Here's the story behind this song and how she and Patty Griffin wrote it and how Fiona ended up collaborating in the song after her dog died:
My dearest wish is that humans and dogs could actually speak to each other and then the one next to that is that we could sing together. As I wrote the lyrics to this song, I sat with my big boy Ralph and imagined what he would say to me if he could speak, what he would sing to me if he could sing. I stared in his root beer eyes, as he cocked his butterscotch blonde eyebrows one then the other and tried to decipher his thoughts. He was a very large dog, intimidating to new people, but as gentle as a giant could be, with an irrational fear of the wind. Every time the Santa Anas would start their engines, Ralph could be found in the very bowels of the house, hiding far away from where the wind could find him. He absolutely hated the sound of the breeze slapping the trees together. He would shake and whine and salivate and refuse to be petted or held. I couldn't understand it as much as he couldn't understand why I checked my messages constantly – never hearing from the person I wanted to hear from – feeling destroyed by nothing at all. It was going to be a song about people problems versus dog problems, and the idea that maybe we could solve these problems together "Oooooooo-ooo! Oooooooo-oooo!"
I pulled out the words from out of my guitar case, weighted down by little Bean. I gave the dog warmed, wrinkled notes to Patty and she set them down in front of her. I left the room, returning moments later to Patty singing, "Ooooooo-ooo. Ooooooo-ooo!" and the song "Hey Big Dog" was born. We put on shawls and had dinner outside that night to celebrate. I played the song incessantly to practice, and had a rotating cast of dogs who would sing it with me at shows, sometimes Ian Harvie, sometimes John Roberts and sometimes Ben Lee. I sang the song many times while Ralph was dying. I sat alongside him in his massive dog bed, his big body fighting the eventual, the inevitable. The comforting chords would elicit great sighs accompanied by stinky farts, which would make the whole room smell like a hot springs. Very relaxing.
When he died, the song moved from guitar to banjo, where it could sound truly mournful. I cried as I tried to sing it to myself alone and it didn't make me feel better but it did make me lose my voice for what felt like a dog's age. Some time after I had regained my voice, at Largo, Fiona Apple was in the audience. She loved the song instantly, and said to me that she had been thinking of a song like this, one she wanted to write about her dog – and she said – which is the ultimate compliment for any songwriter – "You sang it for me." I had the perfect duet partner! Fiona's dog was also irrationally afraid of the wind and we traded dog pictures and many dog stories in anticipation of recording. I love Fiona's voice on this song, and Ben Lee's pitch perfect production makes it sound like pure Nashville meets Animal Planet.
I hope that this song will become an anthem to animal lovers all over, and a blessing for them and their beloved pets. We are not alone in this world ever. We have them. The hardest thing for me when Ralph was gone was facing the fact that he was not there anymore, but this song made me realize that this was not true. Now, Ralph is everywhere. Fiona said, "He's on the wind now. And now, the wind will always bring him back to you." This is so true.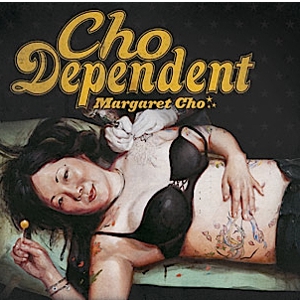 PS: The "video" was made by yours truly with just the album cover since there's no video for this song yet.
PS2: Day 1 out of 13.